Our Team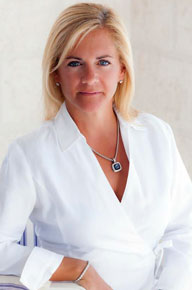 Joan Hagan
Director of Owner Relations
The Hartling Group
Joan joined The Hartling Group as Director of Owner Relations in January 2005, responsible for both The Palms Turks & Caicos and The Sands at Grace Bay. She manages the relationship between the owners of the individual condominium units and the management of both resorts as well as works along side Stan Hartling (CEO) as his Executive Assistant. She also played a key role in the opening of The Palms Turks & Caicos, which was chosen by Forbes magazine as "One of the Top Ten Places We Wish We Could Stay in 2006". Among her many roles, Joan is also the primary liaison to help owners with refurbishments, accounting inquiries, guest scheduling, and enquiries of a similar nature.
Beginning her career in the hospitality industry in the late 1980s, Joan assumed progressively responsible positions at various hotels in the New Jersey-New York region.
Her previous roles included Executive Assistant to senior executives at luxury properties such as the AAA Five Diamond New York Palace Hotel, The Plaza, The Omni Berkshire and The Hotel Inter-Continental in New York. She began her career in the hospitality industry in such roles as Night Manager and Assistant Hotel Manager at the Stanhope Hotel, Doral Park, Helmsley Park Lane and Headquarters Plaza Hotels. In these positions Joan coordinated numerous large-scale gala events and charity functions, implemented guest feedback programs, supervised sales assistants and Business Center personnel, and oversaw all correspondence to guests and employees.
You can reach Joan by telephone at (649) 941-3339 or by e-mail at .