Our Team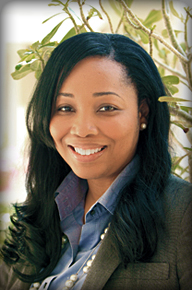 Tiersa Hall
Human Resource Manager
The Sands at Grace Bay & The Palms Turks & Caicos
The Hartling Group
Tiersa's primary role is with The Palms Turks & Caicos. Her primary responsibilities surround supervising all human resource responsibilities, including recruitment, training and development, benefits, work permit processing, and directing grievance procedures. At The Sands at Grace Bay she supervises all areas of human resources and acts primarily as the Training Manager for the resort.
A native of the Turks & Caicos Islands, Tiersa graduated from the University of Miami with a double major in International Relations and Political Science, with a concentration in Tourism. She obtained her Masters Degree in Human Resource Management with a concentration in Marketing from Keller Graduate School. Tiersa has also been certified as a Hospitality Trainer by the American Hotel & Lodging Association.
With 6+ years experience as a Human Resource Manager, Tiersa brings a fresh approach to the role of Human Resources. She operates her departments with the conviction that the successful management of Human Resources contributes significantly and positively to achieving a company's executive strategies and objectives.
To fulfill The Hartling Group's immediate and long-term business goals, Tiersa is responsible for maintaining employee satisfaction, and for creating and implementing motivational programs to bring out the best in the people for whom she is responsible.
In 2012, Tiersa was the recipient of the "Employee of the Year" Award at the Turks & Caicos Hotel Association's Star Awards. She received a "PRO Award" in recognition of promotion and outstanding performance as a HR manager. Tiersa was also voted "Manager of the Year" by her peers at The Sands at Grace Bay in 2008.
You can reach Tiersa directly by telephone at 649-946-5199 EXT. 30146 or by e-mail at .